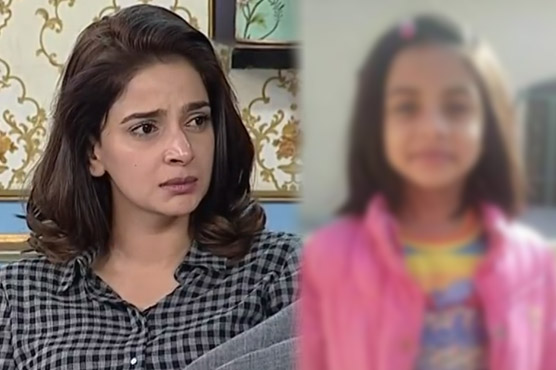 Saba Qamar makes emotional appeal asking justice for Zainab
Popular TV and film star Saba Qamar made an emotional appeal asking justice for 7-year-old Zainab who was assaulted before being murdered by vicious rapist.
During appearance in a morning show, the Hindi Medium actress started shedding tears and mourning for the sad loss of an innocent soul. She repeatedly asked for justice and lashed out at the law enforcement officials for their negligence to provide justice.
She said, "I am crying as if she is my own sister or daughter even though she is not my blood relation. Those who suffered all this are devastated or even dead inside."
"I find myself humiliated when security personnel investigate me during abroad visit only because of the nationality of my passport."
Saba opined that it is very much possible that people in the Pakistani society who have suffered this kind of behaviour tend to take revenge from others only because their past experiences. "When we have to protect yourself by own effort then why should we follow the law," she asked.
The 33-year-old performer told that it is time for the nation to wake up and stand firm against injustice in the society. She advised all to "take immediate action against anything wrong happening around".
your comments: