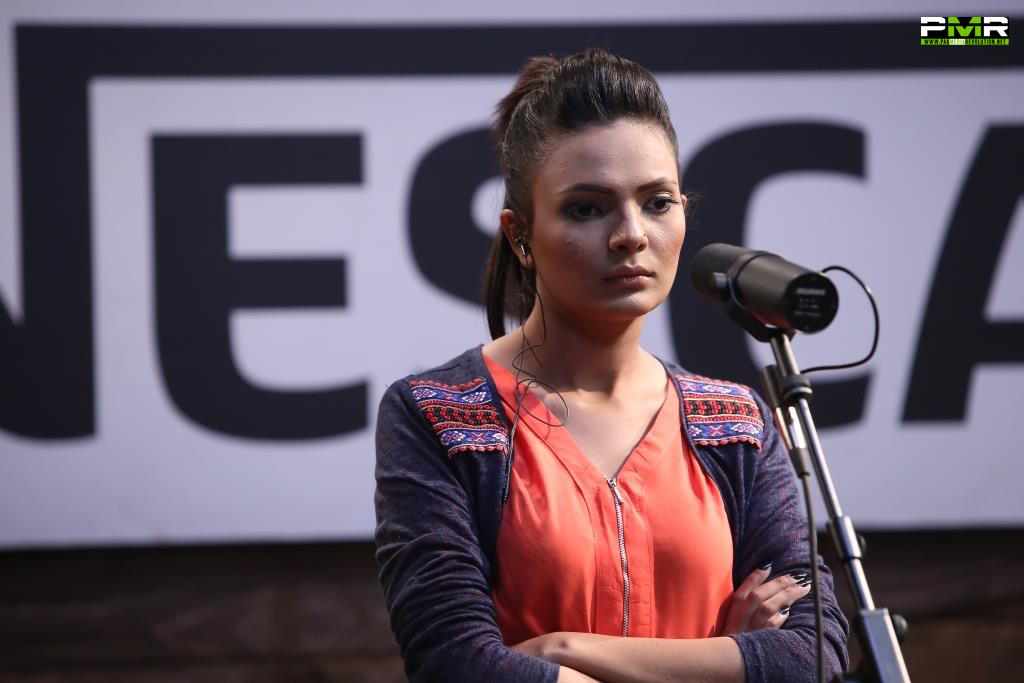 Mehak Ali gets nominated for Mirchi Music Award
It's no surprise that the talent from Xulfi's Nescafe Basement is making waves in the Pakistani music in Pakistan and around the globe as well.
Individually or as a band, the musicians from Nescafe Basement are out and about giving Pakistani music it's long lost recognition once again.
Mehak Ali was featured in Nescafé Basement's season 4. The cover of Kameez Teri Kali made waves. No one dared imagine a rendition of Attaullah Esakhelvi's folk. Xulfi did the unthinkable. Not only did he take a bold step by giving the most loved folk a modern twist, he got a girl to do it!!
Watch: Nescafe Basement 4, Episode 2: Kameez Teri Kaali (Download Audio Video)
Mehak's voice is powerful, different and has wonderful texture to it and she to did justice to the song.
READ: Attaullah Khan Meets Nescafe Basement Talent Mehak Ali
Hailing from a small town from Pakistan's Punjab called Naankana Sahib; Mehak had big dreams. It's wonderful to see the small town girl making it big!
Busy with releases and tours around Pakistan, US and UK, Mehak aims high.
The news of Mehak's nomination for the Radio Mirchi Awards in the category Upcoming Female Vocalist of the Year came as no surprise.
It's so wonderful to see Pakistani music my musicians being recognized across the boarders and globally too.
Mehak is nominated for the song Bab-e-Rehamt from the Bollywood film Sheitaan.
Sheitaan is a horror thriller based on a true story and depicts controversial understandings between Shia and Sunni Muslim community.
Radio Mirchi MD and CEO Prashant Panday stated, "As always, Mirchi Music Awards is a tribute to the remarkable talent that we have in the industry. We are always grateful to the Jury members who give their valuable time to judge and choose the winners. As we always say 'Music koMirchi ka salaam!'"
Grand Jury Chairperson Kavita Krishnamurthy said, "I want to congratulate all the nominees for their outstanding work. Mirchi Music Awards being the only award show exclusively for the Music Industry is very important as it celebrates the talent we have in our country. It gives me immense pleasure to be associated with it. All the best to each one of the nominees."
The winners of the 10th Royal Stag Mirchi Music Awards will be announced in a grand award ceremony on 28 January 2018, at Dome@NSCI, Mumbai.
your comments: