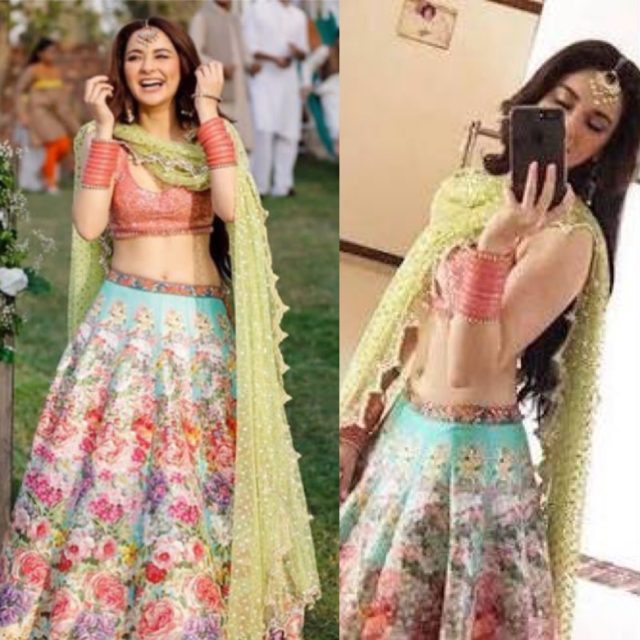 Hania Amir makes fun of a man in her Snapchat and people are not liking it
She thinks she's cool with that fake american accent. What a TRASH! Tweeted a twitterati about Hania Amir's recent Snapchat clip, where Hania Amir made fun of a man who was trying not to come in Hania Amir's Snapchat video.
Ever since Sharmeen Obaid Chinoy called Facebook friend request a harrasment there has been a debate as to what actually qualifies for harrasment and what does not.
How is this not harassment of a guy by a female and voilation of public space of a man? Hania Amir is clearly harassing the guy.. tweeted Adeel Raja.
In the clip below, Hania Amir is seen snap chatting while she is on plane. She pinpoints at the man who she says is struggling to keep himself out while Hania takes selfies and makes videos on her phone. The man as seen in the clip is clearly uncomfortable as Hania tries bring him in the frame of her recording.
C8DF75F8-069A-4381-88BB-F16A2460E788
Many took to twitter to express their disliking towards Hania Amir's behavior and many others called it a harrasment.
These 2 ruppee people like Hania amir enjoy making fun of people's privacy while cry of harrassment if they get a friend req!!! Showing off in fake accent!! Grow up baaji! Tweeted a girl, who was clearly displeased at Hania Amir's actions.
your comments: